INTRODUCING VALUE-ADDED PLANT-BASED PROBIOTIC
A plant-based probiotic can have many benefits over dairy probiotics besides being suitable for vegan and vegetarian diets. A&B Ingredients offers a plant-based probiotic PA5051, based on Pediococcus Acidilactici, a single strain subclass of gram-positive, lactic acid bacteria. Unlike other probiotic supplements that cannot survive in the harsh, acid environment of the stomach and never make it through the digestive system, this vegan probiotic is temperature and oxygen-stable. It can withstand pH as low as 1.5 and survive in the acidic stomach environment, eventually making a home in the digestive system. Studies have shown that PA5051 can be used complimentarily with antibiotics, which means the food formulators may develop value-added products and nutritional supplements that the consumer can take while taking antibiotic medications without diminishing the health effects of the said probiotic.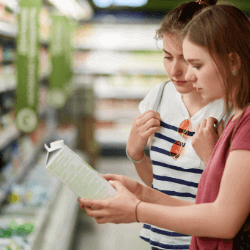 "What makes PA5051 unique is that it is truly a plant-based probiotic with both technical and nutritional benefits," explains Joe O'Neill, VP of Sales and Business Development at A&B Ingredients. "Technical benefits include tolerance to oxygen, temperature up to 185° F, and acidic environments. These benefits translate into enhanced viability and shelf life stability compared to other strains of probiotics. The fact that it is not a spore-based probiotic allows for effective sanitation and clean-up control in a manufacturing facility. The remarkable acidity tolerance makes for a strong nutritional statement and marketing message for the value-added products. The PA5051 is backed by sound clinical trials supporting label structure-function claims. Beyond a simple claim, such as "contains probiotics", PA5051 can be used to include a claim on immunity, such as "supports the body's natural defenses".