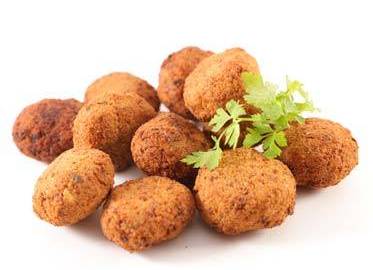 Data released by the Plant-Based Foods Association and The Good Food Institute reveals U.S. retail sales of plant-based foods have grown 11% to a hefty $4.5 billion! Plant-based meats alone are now worth more than $800 million over the past year.
There is no doubt that plant-based foods are booming as consumers demand greater varieties of vegetarian and vegan alternatives. A&B Ingredients' full range of natural, highly functional ingredients provides formulators with innovative solutions to help overcome the challenges of developing high-quality vegetarian alternative meat products.
We start with our all-natural texturized vegetable proteins from pea and fava bean. These products can provide the texture and consistency typical of a meat product. Our wide range of pea fibers and pea proteins can help bind the water and oil and help keep the product intact through processing. Native starches from rice and pea can give bite, water binding and freeze-thaw stability.
To enhance the flavor and succulence, we add our savory umami flavor enhancers to not only add to the taste intensity but make it more succulent and memorable. Our low sodium sea salt contains up to 60% less sodium than other salts with a very low level of natural potassium and can help reduce the sodium levels in the product.
Once the product has been developed, we want to make sure the flavor and quality remain over time. Our natural antioxidants can help protect color and off-flavors due to oxidation, while our natural extracts can help control the growth of microorganisms over shelf-life which in turn also helps maintain quality.